Over three years, our work on Wheaties changed the face of the brand and spread across a variety of media. We shot multiple videos, created a beer, developed an iOS video game, oversaw digital paid media, and helped develop strategy across all platforms.
Highlights below:
Fulton HefeWheaties
Grandpa Campaign
Champy the Lion Revival
Wheaties Presents Videos
Digital Content Production
One of the major challenges on Wheaties was a consumer trend demonizing wheat. In trying to think of novel opportunities for the brand, we realized that the exploding craft beer market was a perfect place to play, given the millennial demographic and an absence of wheat aversion.
Fate intervened through an old friend from Fulton. We started talking about a collaboration and the rest is history.
Fulton made an incredible beer, and with zero paid media, we managed 100+ million impressions, and perhaps most importantly, the final question spot on "Jeopardy!"
The grandpa campaign began as a small one-off idea, but grew into something much more.
In September 2014, we created a social media graphic to test consumer response. The thinking here was that we'd align Wheaties' core consumer (boomers) with their up-and-coming target demo (millennials) with the same pieces of content. "Grandpa style" has become big in culture, from cafe racers to straight razors, and we wanted to flesh out that idea.
But more than anything, we wanted to tell stories about some amazing people. And we were lucky enough to do just that, as evidence by the video below featuring James C. Hawkins.
When we started working on Wheaties, they were at the end of their fiscal, and access to athletes was minimal. In an effort to make content more relatable, we looked to get around this limitation.
While researching the brand, we stumbled across an old equity character, Champy the Lion. A precursor to Tony the Tiger, Champy had been all but forgot. But we felt that by refreshing the character and inserting him into pop culture, Wheaties would be able to expand both its relevance and, on a practical level, its ability to create content.
We began developing Champy-centric content that appealed to our millennial demo, and microtargeted paid media to be as effective as possible with our spends. Production costs were low and engagement metrics were very high.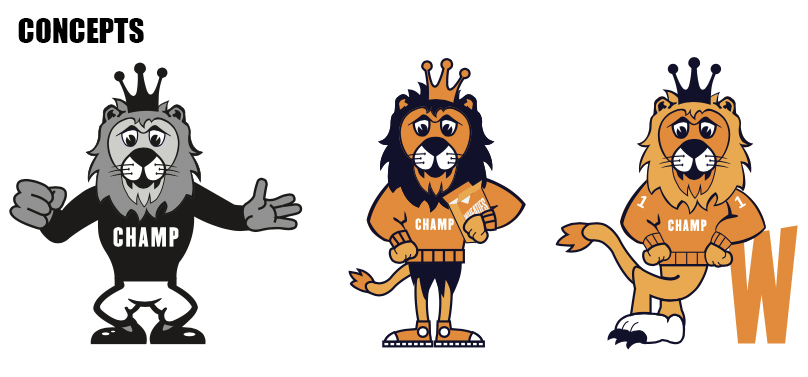 On Wheaties, we always tried to be scrappy and find new ways to create compelling stories in situations where you might not think twice.
The examples below illustrate the range of added value. The Ryan Dungey video is a behind-the-scenes video/photo set that cost zero dollars to produce, but delivered high engagement and new areas of content exploration.
The second video was the beginning of a series exploring emerging and novel sports that may not have been considered "traditional" Wheaties stories, but nonetheless spoke to our millennial demographic.
Digital Content Production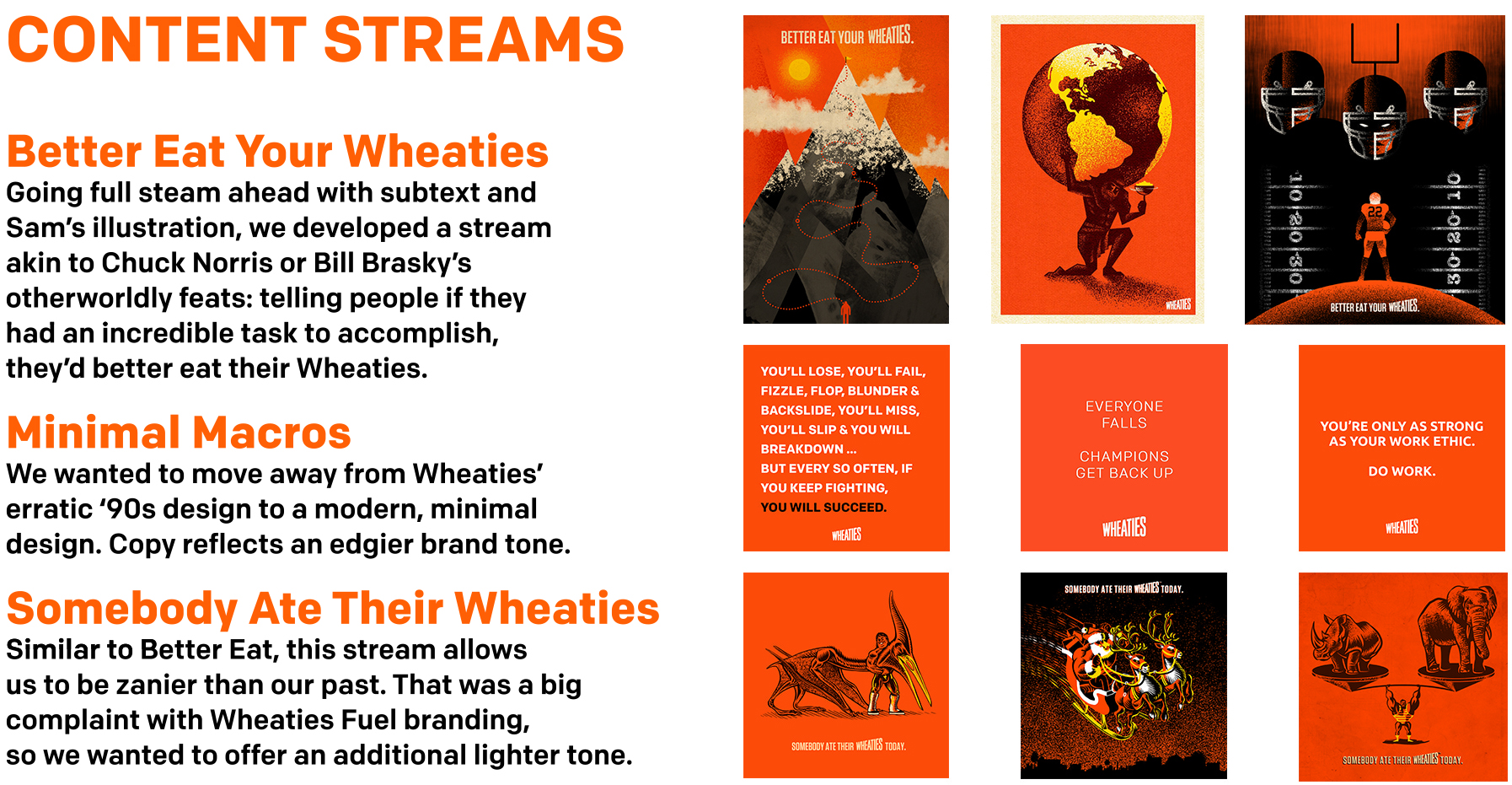 We wanted to highlight amazing, "everyday" champions alongside our superhuman box athletes. By telling their stories, we were able to provide the athletes with a cherished keepsake, but also help increase awareness of their respective causes.
The resulting brand affinity—this being our most effective campaign of the year–was purely a bonus.