Cascadian Farm was one of our dedicated brands in the cereal division at General Mills. In our time on the brand we helped reshape the branding, brand sensory principles, and voice.
This new branding style came to life mostly in digital and can be seen in a variety of photo, video, and print assets.
Art direction by Tony Libera. Design by Jeff Barr & Sam Schuna. Video production HeLo and Solve.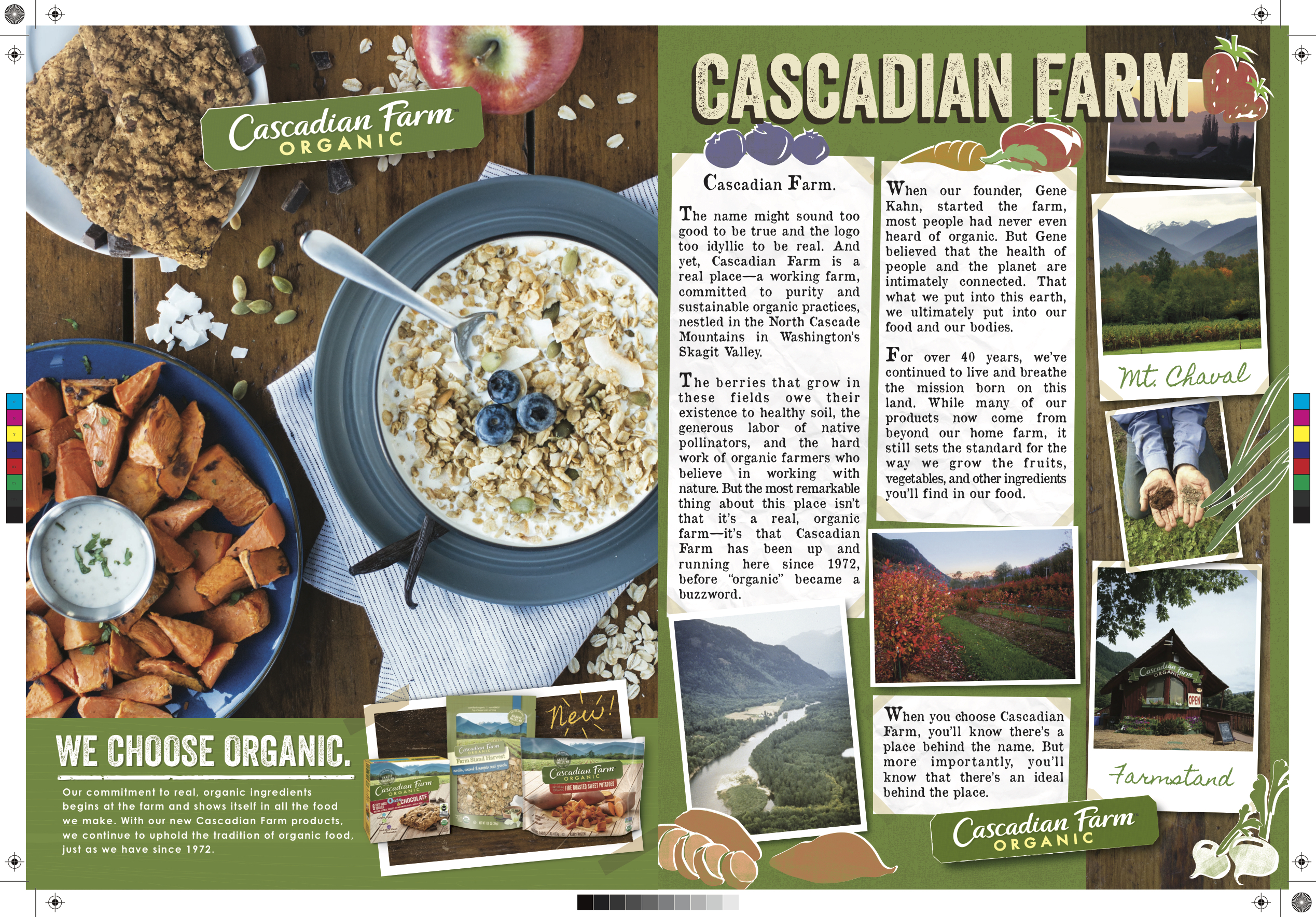 Print ad for Rodale's. Creative Direction by Tony Libera. Copy by Solve. Layout and design by Jeff Barr. Photography by Studio G.